OAEM Board of Directors
The OAEM Board of Directors Executive is made up of the President, Vice-President, Treasurer and Secretary; elected each year by the Board. This group is responsible for the administration of the Board and the Association.


The 2020 Board of Directors
The Board Executive

---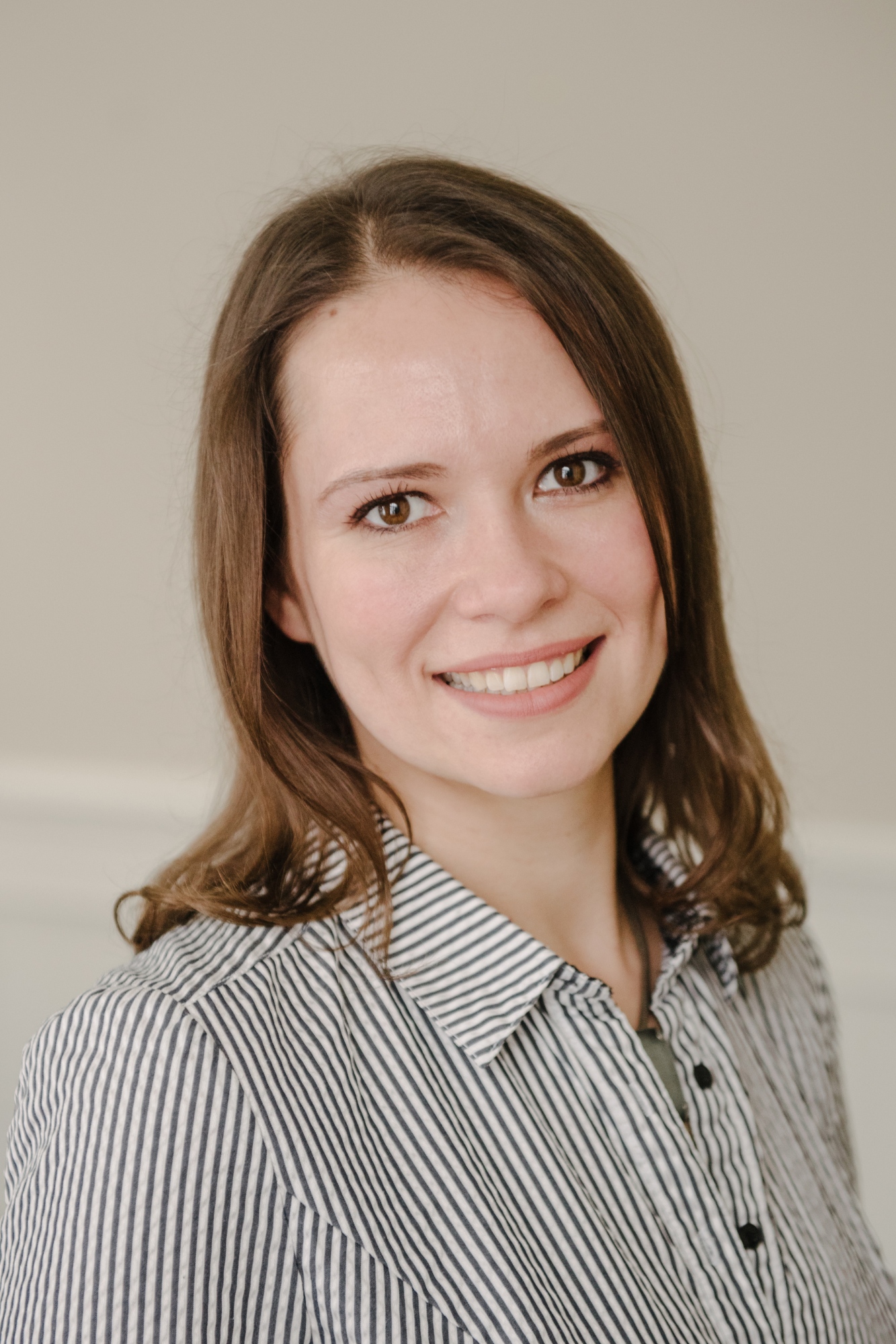 Katie Subbotina - President - Email Katie
Katie is a Director of Global Risk Consulting with Paladin Risk Solutions, where she has direct oversight of national and international projects spanning security, risk, fire and emergency management services. Her team regularly assists organizations with navigating their hazardous environment and threats, while meeting their regulatory requirements. Katie's background includes emergency management in the healthcare sector and working with first responders on the development of comprehensive response plans for various industries. She holds a Maters degree in Emergency and Disaster Management from York University, along with many industry recognized certifications.
---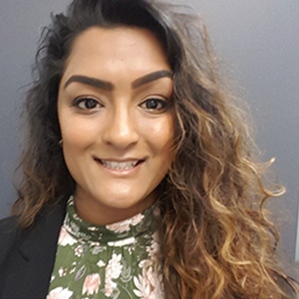 Nicole Pinto - Vice President - Email Nicole
Nicole is the Program Manager (A) for the Ontario Emergency Medical Assistance Team (EMAT), operated under Sunnybrook Health Sciences Centre. Prior to this, her emergency management and business continuity experience included roles within various levels of government such as the Health System Emergency Management Branch at the MOH, York Region Public Health Branch, Halton Region Health Department, the Cities of Burlington and Vaughan, and as a Quality and Risk Intern with the Central Community Care Access Centre (OH).
Nicole has a Master of Arts Degree in Disaster and Emergency Management from Royal Roads University and is certified as an Associate Business Continuity Professional through the Disaster Recovery Institute (Canada). She is also a certified BEM 200, IMS 200 and a CSA Z1600: Emergency and Continuity Management instructor. Nicole strives to create a well-connected network of EMBC professionals who actively participate in and benefit from OAEM initiatives.
---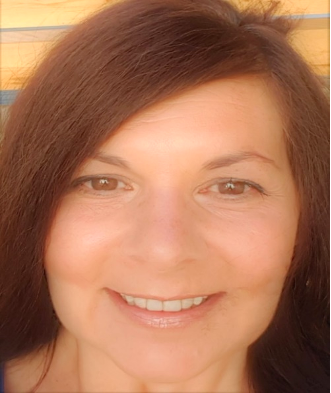 Paula-Marie Jannetta - Secretary - Email Secretary
Paula-Marie Jannetta is an accomplished emergency management and business continuity professional with over fifteen years of experience in the field. She has served in program management and operational response positions in provincial, municipal, non-government and post-secondary organizations including numerous field deployments in response to domestic and international disasters.
Paula-Marie has earned a professional certification in critical infrastructure protection (PCIP), is a Certified Municipal Manager (CMMII), Associate Business Continuity Professional (ABCP) and IMS Instructor. Specializations include EM/BCP program and plan evaluation/review, critical infrastructure protection analysis, public-private sector plan integration, multi-stakeholder response protocols and exercise programs.
In 2020, Paula-Marie was the recipient of the John Redpath Niagara College Campus Safety Above and Beyond Recognition Award for Operational Excellence for her efforts in developing an emergency management program framework and management roles for Ontario's post-secondary institutions. Currently, Paula-Marie is an active member of the International Association of Chiefs of Police (IACP) Crime Prevention Committee.
Her desire to contribute to the professionalism of emergency management in Ontario continues as she serves the role of OAEM Secretary, Executive Board.
---
_____ About Us _____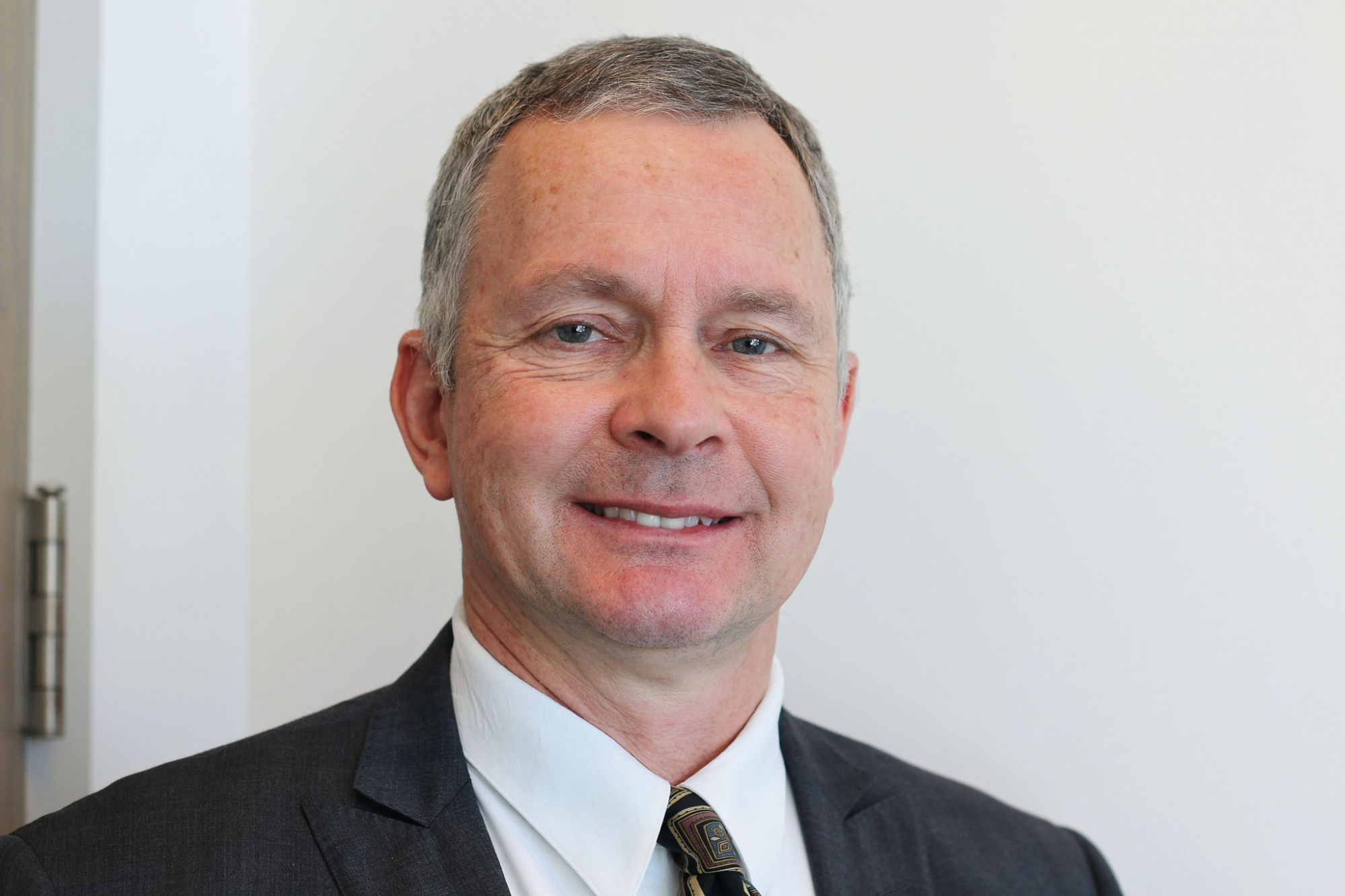 Greg Stasyna - Treasurer - Email Greg
Greg has worked in municipal government for 39 years before retiring in 2019. He served 30 years in Toronto with Parks and Recreation, Toronto Police Service and the Office of Emergency Management and finished his last 9 years with York Region Emergency Management. Concurrently he also worked in the federal government for 33 years having served as a military officer in the Canadian Armed Forces retiring in 2016. He is a graduate of Brock and Trent Universities, Sheridan and Humber Colleges. He has a certificate of Adjudication from the Osgoode Hall Law School of York University and has studied at the Justice Institute of British Columbia and at the University of Toronto.
Greg maintains his membership with the Ontario College of Teachers (OCT), Condominium Authority of Ontario and currently works part-time as a Professor at Seneca College in the School of Public Safety and Behavioural Science and also an independent contractor. He also sits on a number of Boards including the York Region Branch of St John Ambulance where he serves as the Chairman, and with various military veteran and other not for profit organizations. He has been a member of the Ontario Association of Emergency Managers, and with the Disaster Recovery Institute Canada – as an Associated Business Continuity Professional. Greg is also has been a member of the Royal Canadian Military Institute and is also a member with the International Order of St George.
The Board of Directors
---
---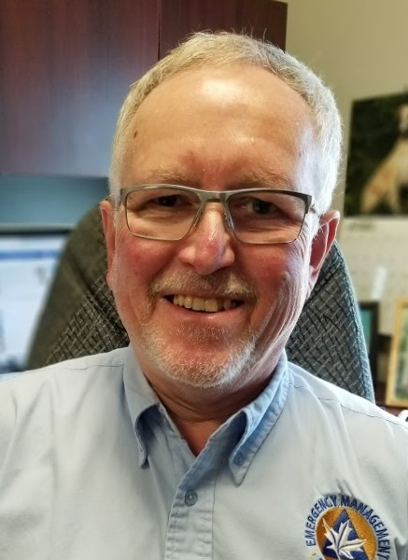 Dave Colvin - Communities - Email Dave
Dave Colvin is a municipal emergency manager with over thirty years experience in the profession. He has been honored to receive three national awards: 1) Public Safety Canada's Emergency Management Exemplary Service Award - Outstanding Contribution to Emergency Management in 2018. 2) Award for Excellence in Emergency Preparedness - Municipal 511 Project Motorola/Canadian Association of Chiefs of Police in 2018 and 3) IAEM Canada Career Excellence Award in 2020.
Dave began his emergency management career in the volunteer sector, which eventually led to working with the Red Cross, municipal emergency managers, and public safety agencies. He used his personal interests to establish Western University's emergency management program and was able to attend provincial courses, the federal Emergency Management College and other training opportunities. Dave received a CEM designation in 2013.
Dave built a strong network of EM professions through the Regional & Single Tiered Emergency Management Committee, provincial meetings as well as the World Conference on Disaster Management.
Dave's passion for emergency management continues as he joins OAEM Board of Directors to help represent the Communities sector of emergency management in Ontario.
---
---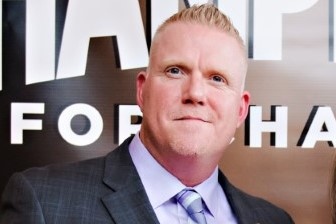 Jason Reid - Professional Development Director - Email Jason
Jason Reid is the Senior Advisor for National Life Safety Group and is known for innovative best practices in the integration of fire, safety & security in protecting critical infrastructure in both building's and workplaces.
Jason's work in Canada is diverse, and includes international work with a focus on high risk facilities, commercial & residential high-rise buildings, health care facilities, mass assembly venues, world renowned shopping centres and leading universities. Jason is always willing to help, and is an active volunteer with numerous International and local non profit organizations and is a sought after, engaging speaker that promotes industry learning's and transparency in best practices.
---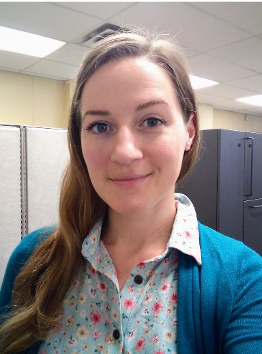 Mesha Richard - Education - Email Mesha
Mesha Richard (she/her) is the current Education Director for the Association of Emergency Managers. She is the Emergency Planning and Management Coordinator for the Harbourfront Centre in downtown Toronto. In this role, she acts as a subject matter expert assisting with the development and maintenance of emergency management governance, training materials, and exercises. She also works with the Rural Policy Learning Commons as secretariat support; promoting increased awareness related to emergency management challenges for rural and remote areas.
Mesha holds a Master of Disaster and Emergency Management degree from York University, as well as a Masters certificate for the assessment and management of volcanic risk from the University of Geneva, and Bachelors' degrees from Western University and Brandon University in the focus areas of political science and disaster studies.
---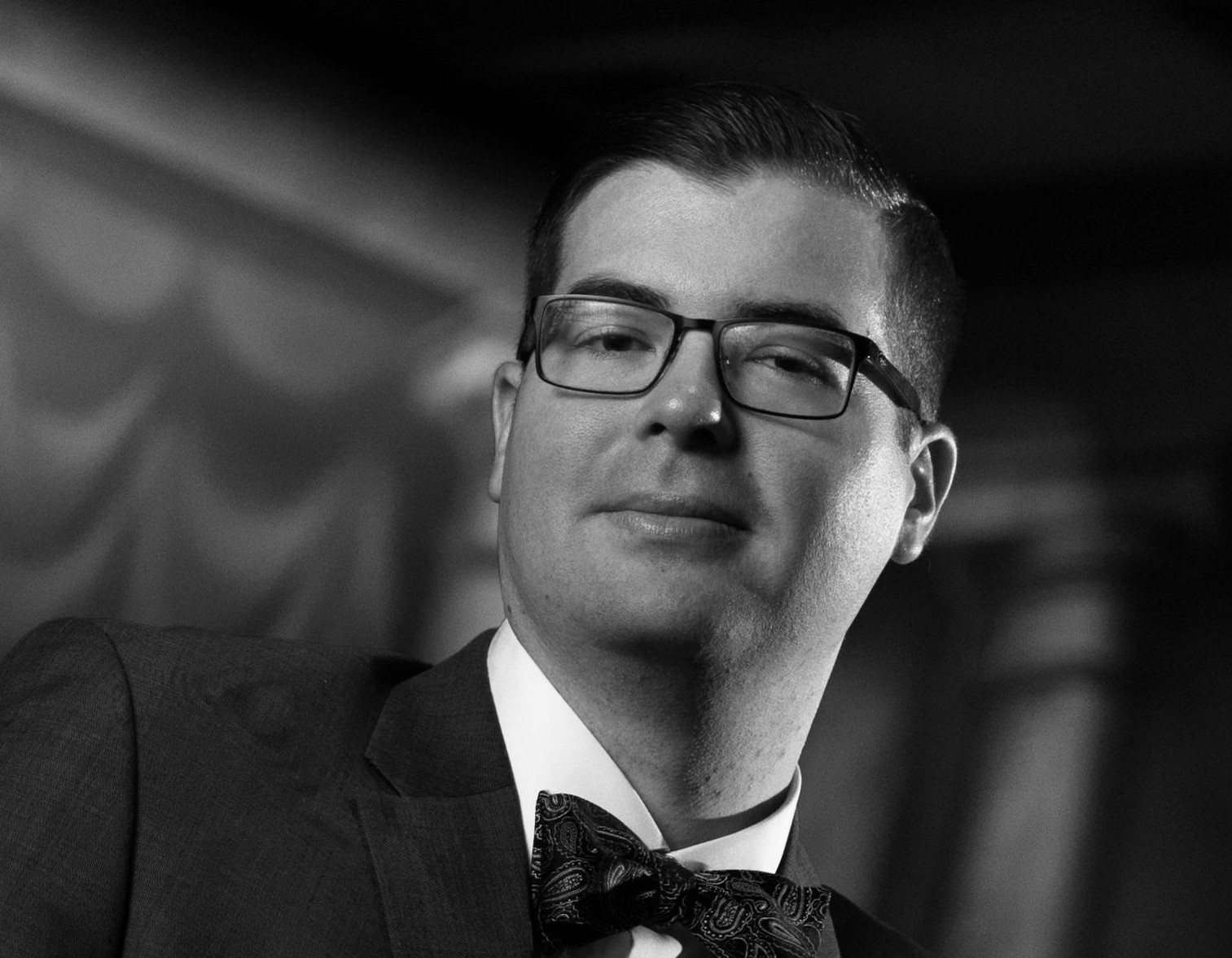 Andrew Moull - Membership - Email Andrew
Andrew is currently working as the Emergency and Disaster Management Specialist at Hamilton Health Sciences and has previously worked in a similar role for the Scarborough Health Network. He is currently serving as a Course Director for the York University Disaster and Emergency Management graduate studies program where he graduated from in 2014. He was among the first Canadian members of the Association of Healthcare Emergency Preparedness Professionals and is currently a member of the association's Education Committee. A keen area of interest is the continued professionalization of emergency management, particularly in healthcare, and building partnerships both in Ontario and internationally to further this goal. As a board member he is interested in building the membership of the association, bringing emergency managers from different sectors, levels of experience, and from across all regions of the province.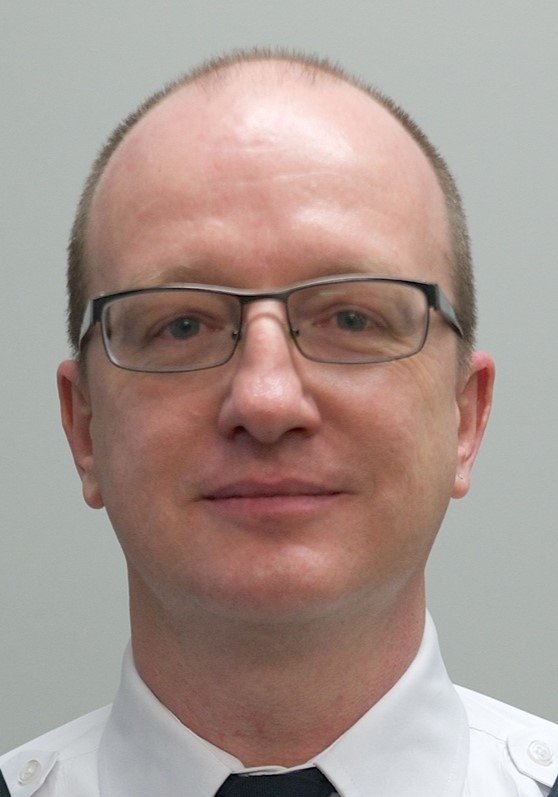 With over 25 years of experience in public safety, ranging from first response to community collaboration to incident management at a systems level, John has a strong background in making things work when they matter most.
John is a Superintendent with Toronto Paramedic Services, currently assigned to supporting the Ambulance Communications Centre. His primary focus is business continuity and emergency preparedness & planning to ensure the 9-1-1 call centre is operating 24/7. His previous portfolios included Community Paramedicine
John has a BA in Social Science and several certificates from George Brown College including Emergency Management, Crisis Communications, and Security Intelligence Counter Terrorism.